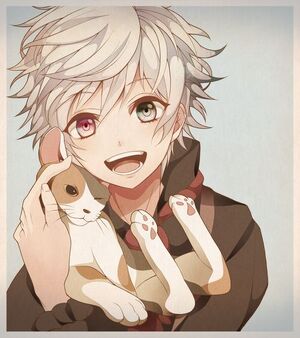 Manny Nathan
Biographical Information
Education & Employment
Physical Description
Personality
Relationships
Character Information
Relevant Pages
GALLERY

Manuelito "Manny" Nathan is the one of the three main characters in Carmela .
Personality
Edit
Manny is a phasmophobe who is very sane and intelligent. Manny wants to be a social butterfly, but he's too cautious to spread his wings and there's that long list of phobias to consider, one of them being Phasmophobia, the fear of ghosts.
Appearance
Edit
Manny has blonde hair, heterochromia, black sweater and blue pants.